Guns and Shooting Online 2009-2010 Scopes and Sport Optics Awards
By the Guns and Shooting Online Staff
Among the new introductions and other optical products that we reviewed during 2009, we found a few that are particularly impressive. These are the products that we have singled out for our 2009-2010 Awards. They are listed below by category.
Binocular of the Year
Vixen Optics Alpina 8x42mm DCF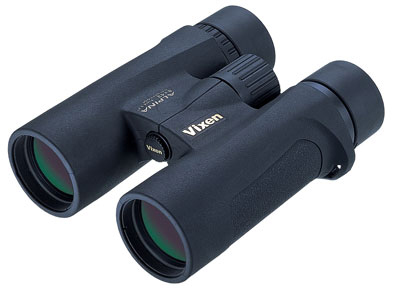 8x42 Alpina. Illustration courtesy of Vixen Sport Optics.
The Vixen Alpina is a high quality roof prism binocular from Japan's number one manufacturer of telescopes. Their entry into the US sport optics market is an important event for both Vixen and American sportsmen. These medium weight, semi-compact, rugged, bright and very sharp binoculars are just what the doctor ordered for hunters and bird watchers. Devotees of both sports spend a lot of time scanning through their binocular, so it doesn't make sense to scrimp on quality. On the other hand, most of us have to live within our means. That is where the Vixen Alpinas come in. They combine premium, fully multicoated optics and phase coated prisms in a tough, lightweight, waterproof package at a reasonable price. They are not cheap, but you won't have to mortgage your home to buy them, either.
Rangefinder of the Year
Leupold RX-1000 and RX-1000TBR 6x22mm Compact Digital Rangefinders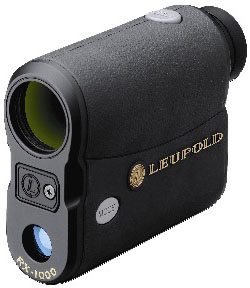 Illustration courtesy of Leupold & Stevens,Inc.
The Leupold RX-1000 is the best, most practical rangefinder we've seen and it is a wonderful hunting tool. For many hunters and shooters, it is the best investment you can make to improve your field awareness, your field performance and your success.
Perhaps the biggest advantage of the RX-1000, in addition to its compact size, is its brilliant optics, which feature about 80% light transmission. Compare that to the usual laser rangefinder light transmission of around 25% and you can understand the huge advantage the RX-1000 offers in image brightness. The other big change is the RX-1000's variable brightness, red OLED display. (Previous Leupold rangefinders, like most other brands, used LCD displays.) This self-illuminated readout is easier to see under dim lighting conditions and it is easy on batteries. Altogether, the Leupold RX-1000 gets our top rangefinder recommendation.
Spotting Scope of the Year
Sightron SII 20-60x63mm Multi-Purpose Spotting Scope Kit
SII 20-60x63mm Spotting Scope. Illustration courtesy of Sightron, Inc.
The new Sightron SII 20-60x63 is simply the best spotting scope we have ever reviewed. From its innovative carrying case to its brilliant optics, this Sightron S-II sets the new standard for performance and versatility. It is so good that it can even serve as a quick look scope for viewing the moon and planets. At the rifle range, its contrast and resolution will impress your friends. The drawback is that soon they will be asking you to check their target to find that bullet hole their inferior spotting scope cannot see. This SII zoom really is that good.
Riflescope of the Year
Leupold VX-3 2.5-8x36mm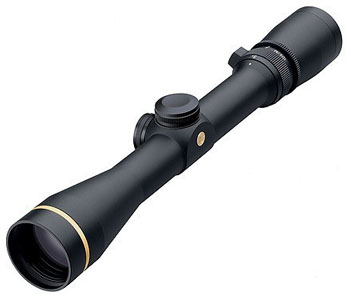 Illustration courtesy of Leupold & Stevens, Inc.
The previous VX-III 2.5-8x36mm riflescope was our hands-down favorite all-around riflescope for big game hunting and the new VX-3 version is even better. Like all Leupold riflescopes, it is made in the USA.
It would be impossible to detail all of the new VX-3's features and refinements in a format such as this. Suffice to say that we cannot remember a riflescope that so impressed the jaded Guns and Shooting Online staff and drew so much praise. Some of the comments were extraordinary: "I've never seen a scope this good!" The VX-3 is an impressive achievement and it had some of the staff members reacting like children opening presents at Christmas. We feel it is safe to say that this scope's optics will impress potential customers and reward purchasers in the field. It deserves to be honored as the Riflescope of the Year.