2023 Benelli M2 20 Gauge Impresses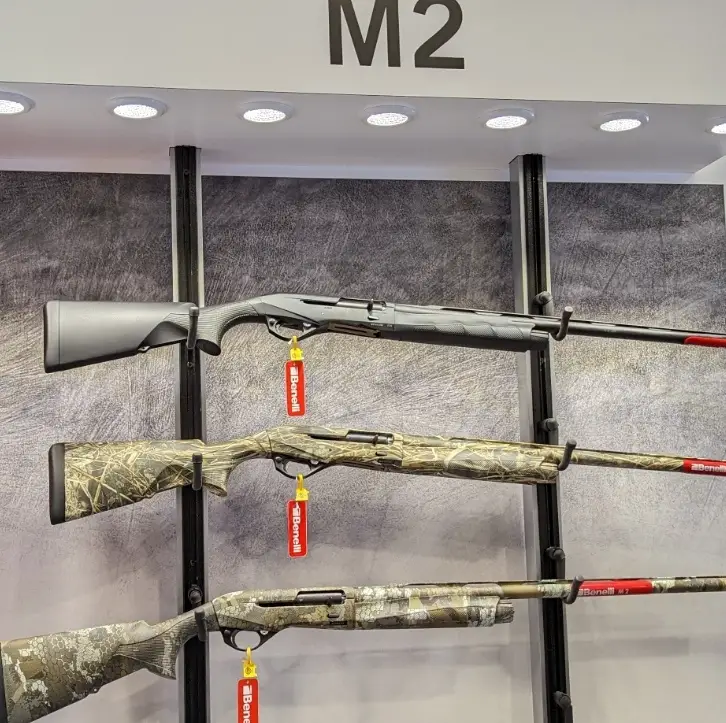 Introduced at the 2023 SHOT Show (above), the Benelli brand has redesigned their M2 and Montefeltro shotguns. It took a while, but a 20 gauge M2 finally showed up from Benelli: a basic version, with a matte 26 inch barrel with a plastic stock. Although Benelli claimed that the new models included the "Easy Lock" bolt of the SBE3 and Ethos, that was a misfire from Benelli. This example has a standard bolt and yes, the "Benelli Click" is still possible.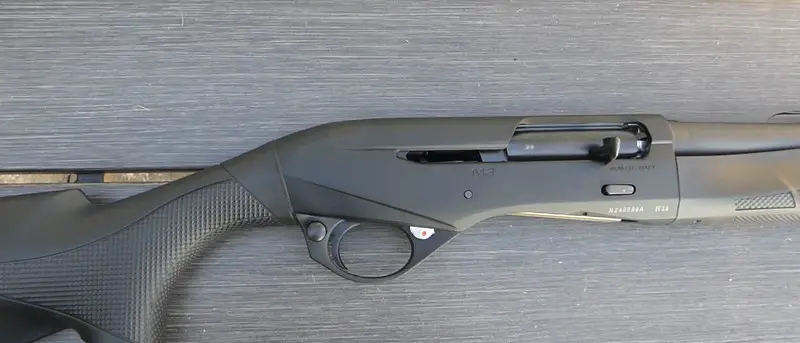 However, Benelli delivered on their other promises: a large, round improved cross-bolt safety, far easier loading (no 'Benelli thumb') and an improved trigger that breaks at under five pounds. The tested example weighs 6 lbs., 2.7 oz., the trigger is roughly a 4-3/4 lb. break, and the loading is effortless. The annoying center bead is thankfully gone.
My older M2 needed trigger work, the loading was ridiculously stiff, and I broke off the center bead which obscured the front bead. The new model also has a lower price, a welcome rarity in 2023. Street price on the new M2 is in the $1100 area, a very attractive price for a CIP proofed semi-auto made in Italy. The shotgun comes in a cardboard box, with three Crio Plus choke tubes: IC, Mod, and Full.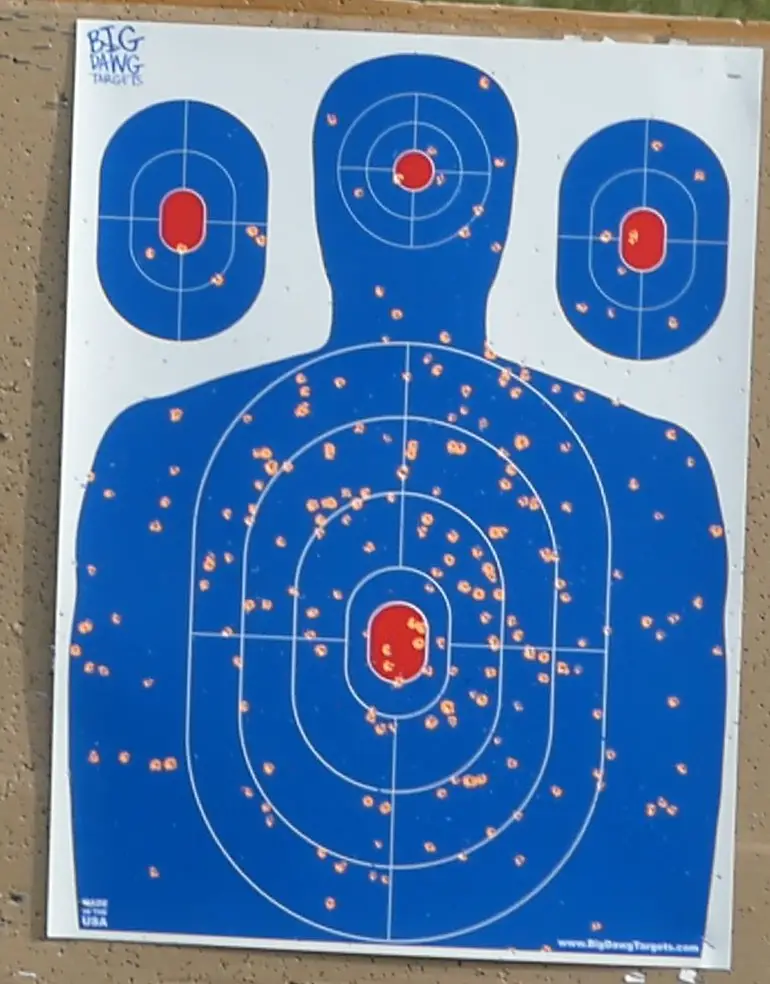 Many are concerned about the widespread point of impact problems (100% high and to the left) as evidenced by several SBE3 and Ethos models. I'm happy to that this is not a problem with the new M2 (nor was it with the old one) for it prints about 3 inches high at both 21 and 40 yards. That is in the area of the "60/40" pattern and is perfectly acceptable for a hunting gun.
The only potential downgrade in the new model is the lack of the Comfortech stock. Though the Comfortech stock was never nearly as good as the up to 48% recoil reduction touted by Benelli, I believe it does work, particularly with my 1-1/4 ounce hunting loads. The new M2 does have an excellent recoil pad.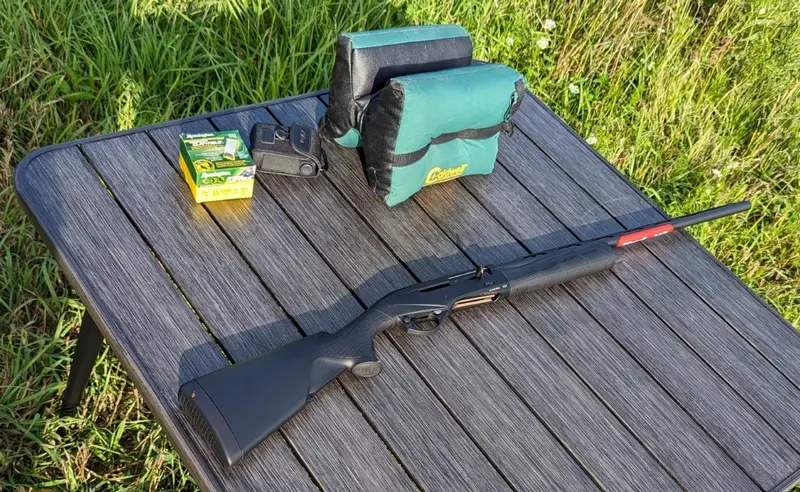 Benelli semi-autos have never been the low priced spread, but the new M2 is a very strong value, selling for substantially less than most inertia guns, far less than a Browning A5, less than a Turkish Retay Masai Mara, and several others including Benelli's own Ethos and SBE3 models. If you like the stepped rib (I do), go with the M2, if you prefer a flat rib and walnut, go with the Montefeltro.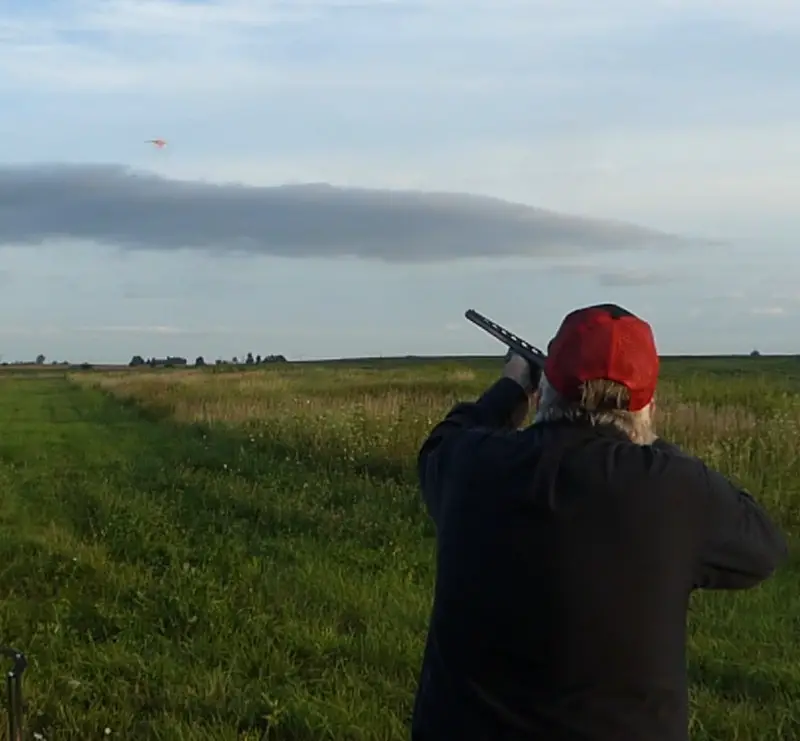 The improved loading and better trigger combined with the lower price makes the 2023 model Benelli M2 impossible not to recommend. In 20 or 12 gauge, it is an ideal high-quality but affordable working man's semi-auto hunting shotgun.