Benelli Reinvents their Inertia Shotguns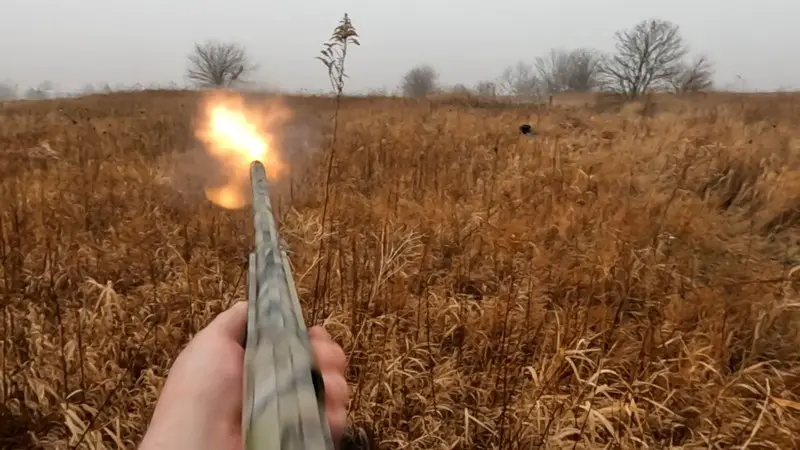 Close to fourteen years ago a Benelli M2 20 gauge became one of my favorite wild pheasant guns. I've hunted with it every year since. To get my M2 up to speed took a bit of doing. The mini-saga is here: https://chuckhawks.com/great_shotgun_eventually.html .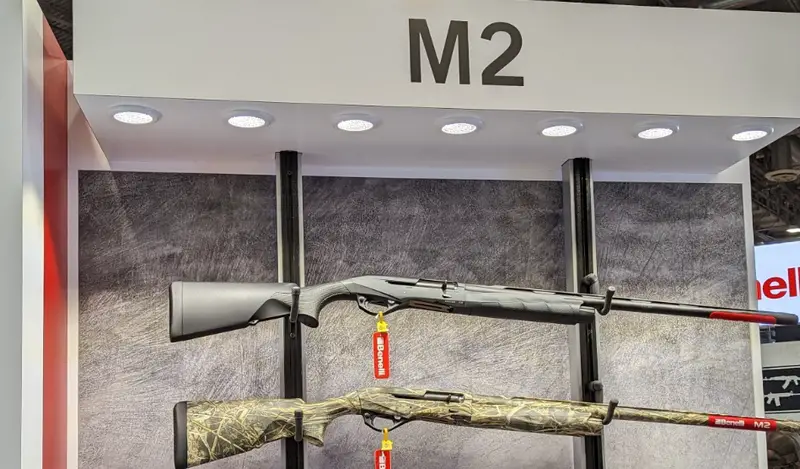 Now, in one fell swoop, Benelli has dramatically upgraded their Montefeltro and M2 line. This isn't just cosmetic, this is a complete revamp. Benelli promises that the stiff loading is gone, so is the 'Benelli Click' thanks to their Easy-Lock System, the trigger is said to be lighter and crisper, and the safety has been redone to a larger, round safety. There is a slightly larger charging handle; the bolt release has also been redesigned. This instantly removes all the major quibbles about the Montefeltro and M2. The camo M2's now have sticker price of $1499. Back in 2010 when I got my M2, MSRP was $1599. That's not a typo: the M2 is less costly today than it was thirteen years ago.
You can only tell so much about shotguns without firing pins in a booth at the Shot Show, As Benelli was not a participant at Range Day, I've not so much as loaded and shot any of them as of yet. I have requested a 20 gauge 24 inch camo for review, so I can test it side by side against the gun I have. The M2 and the Montefeltro are essentially the same gun, with a flat rib on the Montefeltro and a stepped rib on the M2. The Montefeltro is claimed to have bit softer recoil pad, while the M2 ditches the Comfortech stock. If you want a Comfortech stock, then the SBE3 is your path.
If these new models do everything Benelli claims, Benelli is going to sell a lot of shotguns this year.