Motorola MA1 Wireless Android Auto Car Adapter

By Randy Wakeman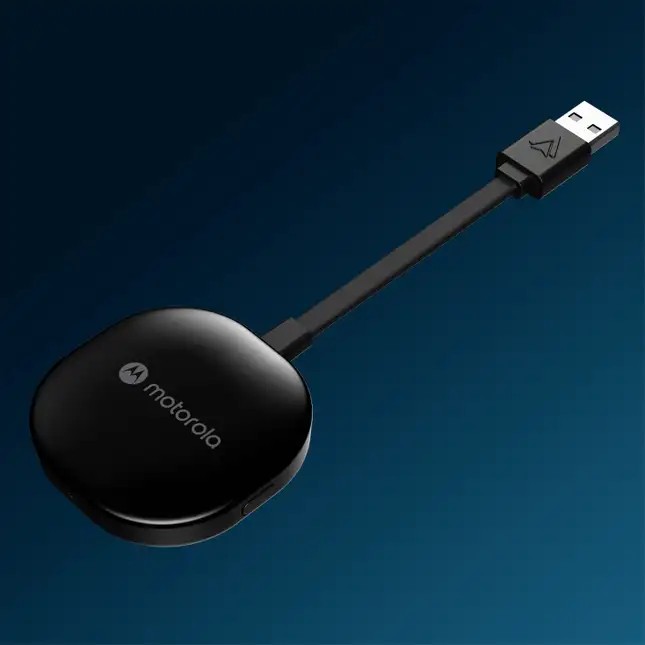 An outfit called SGW Global has licensed the Motorola name to sell its little miniature hockey puck attached to a USB cable wireless Android auto adapter. The specifications follow.
Dimensions & Weight

Puck: 55 x 55 x 10 mm

USB cable length: 80 mm

31 g

Connectivity

WiFi 802.11 a/n/ac 5GHz

Bluetooth 5.0

Port

USB Type-A (2.5W)

Price

$89.95
You need a head unit that already has wired Android Auto and a phone running Android 11 or higher, though Google and Samsung phones running Android 10 are supposedly compatible as well. In my case, I already replaced the very poor factory head unit on a 2019 Honda Ridgeline RTL with a Kenwood DDX9707S which already has wireless Android Auto built in, so the Honda was not a candidate.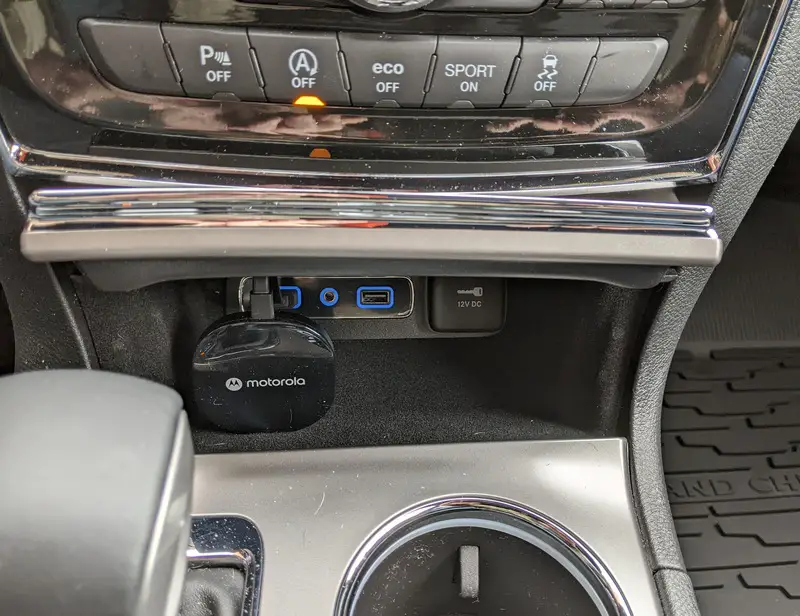 However, the 2021 Jeep Grand Cherokee Limited (above) has wired Android Auto only. To use it, you need to plug into a USB port inside the little compartment that has no room for a phone. That means running a USB cable out of it, storing your phone upside down in the forward cupholder: a clunky, cluttered look that steals a cupholder from your passenger. The Motorola hockey puck nestles in the USB compartment easily, so you can close it and enjoy a clean, uncluttered appearance. The under-dash USB ports are slow-charging, anyway, so for longer trips you can use the 12V outlet inside the console with a cylindrical dual USB adapter to keep your phone and one other device fully charged.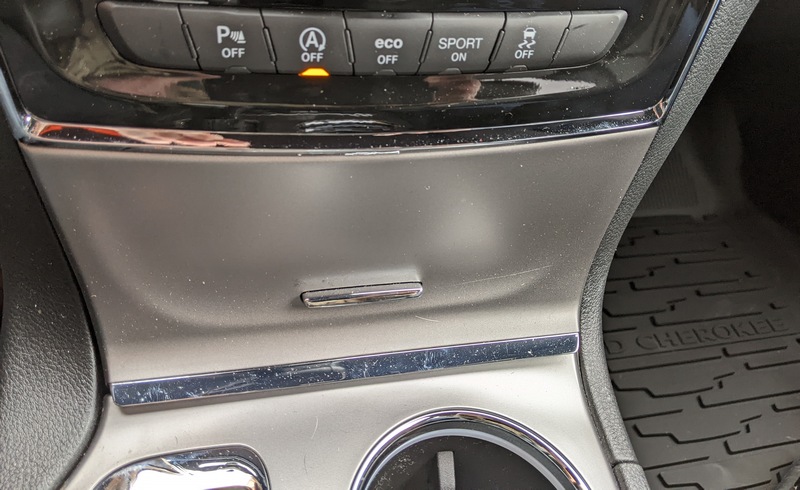 What the specific configuration of your vehicle might be is unknowable, but in the case of the 2021 Grand Cherokee, navigation is included, but it is miserably poor. In fact, to use the "search and go" feature requires a $14.99 per month subscription, but even if you pony up for that, it is clumsy and inaccurate compared to Android Auto.
If you want the convenience of wireless Android auto, and don't care to eat the $3000 - $5000 upcharge to a different trim level to get it, the Motorola MA1 really, really works and is indistinguishable from wired Android auto in my vehicles. It is available at Amazon and Target.