Point of Impact and Pattern Testing at 13 Yards
By Neil M. Winston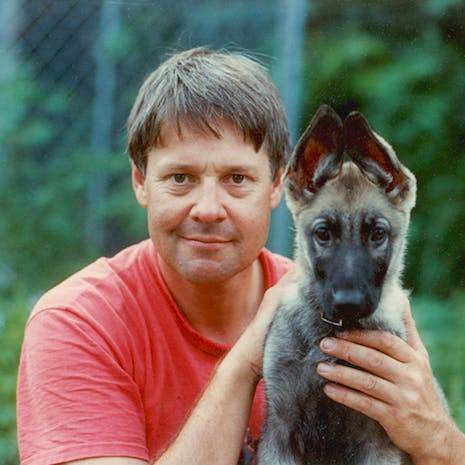 Neil M. Winston
Neil was inducted into the Minnesota Trapshooting Hall of Fame in 2001.
Neil Winston enlisted in the US Army in 1961, attended the 47-week Army Language School in Monterey, California, and served out his enlistment as a Czech Linguist stationed on the Czech Border in West Germany. Neil graduated from California State College in San Bernardino and attended Graduate School at the University of Minnesota in Psychopharmacology for several years. In the 1970's Neil built and raced flat-track racing motorcycles locally and throughout the Midwest, along the way helping many up-and-coming young riders who made the name Winston Racers well-known and respected.
In 1982 Neil took up the sport of clay-target trapshooting and was immediately taken over by it. By 1985 he was a member of the Board of Directors of the 35,000-member Amateur Trapshooting Association, a post he held for more than 20 years. In 2008 he served as President of the ATA. Over 35 years of competition he registered more than 630,000 targets across the country and scored many wins in top competition classes, including two third-place finishes in the Clay Target Championship of America in Vandalia, Ohio, against more than 4,000 competitors.
Neil used his university training to set up a ballistics laboratory where he carried out and published entirely original research on the performance of sporting shotguns, a task to which he devoted an unimaginable number of happy hours over 20 years. His dogma-challenging work has informed and challenged the minds of trapshooters for years.
Neil's Point of Impact and Patterning discussion is just one of his many outstandingly good contributions to the sport. We all owe a great debt of gratitude to Neil Winston, whose article follows as a PDF.
Point of Impact and Pattern Testing at 13 Yards