Fabarm L4S Hunter Shotgun: Seven Years a Favorite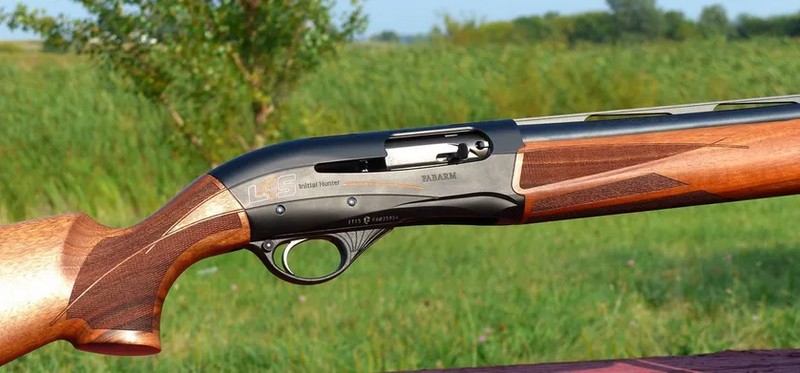 It was back in 2015 when I reviewed my first Fabarm L4S, a "Black Hunter" model currently known as the "Initial Hunter." It was one of the first few L4S models to hit the United States. I hated sending it back, but there was a line of others chomping at the bit to check one out. From the moment I first shot one, I felt that it was a remarkable shotgun. Invariably, thousands of times a year, when asked what my favorite bird gun is, the answer is the Fabarm L4S Grey Hunter.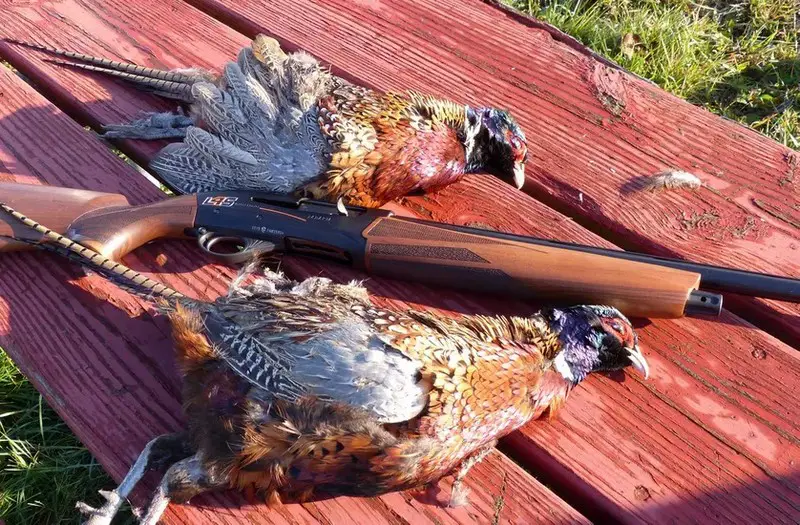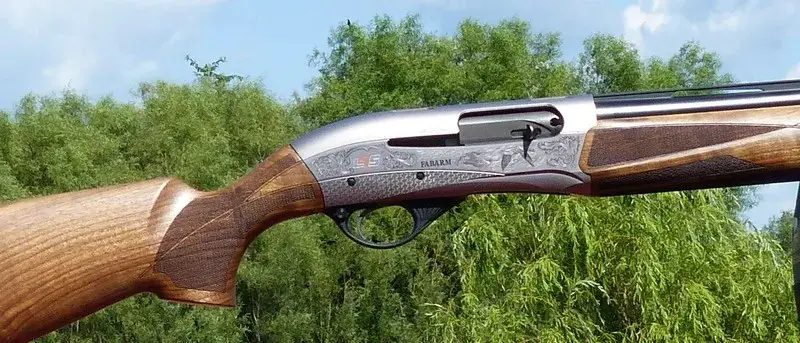 Over the last seven years, many models have come and gone. Today, the original Maxus is gone (displaced by the Maxus II), the Benelli Vinci is history as is the Remington V3, and many others. Right now, there are only two basic semi-auto shotgun series made in the United States by American companies, the Savage Renegauge and the Mossberg 930 / 940 series. Both are 12 gauge only, and far too ponderous to be enjoyable upland guns along with more than a suspicion of ugly.
Many semi-auto shotguns have been plagued by the same little annoyances over the years: stressed walnut forearms prone to cracking as well as forearm caps that tend to weld themselves to the magazine tube or threaded rod (A-5, 391, etc.). Without a set of channel locks or at least a cap snaffler, they aren't easy to remove. While perhaps not pleasing to the memory of Ron Popeil, no Cap Snaffler is required to use a Fabarm L4S. Of more practical value to the hunter and shooter, you can give your L4S a 90% plus clean, with no disassembly-- just with the quick and easy removal of the walnut walnut. A full clean of the gas action, mag tube, and action bars (above) takes only a couple of minutes. While many gas-operated semi-auto shotgun platforms ignore the left-handed shooter, Fabarm does not, offering a true mirror-image left hand eject option.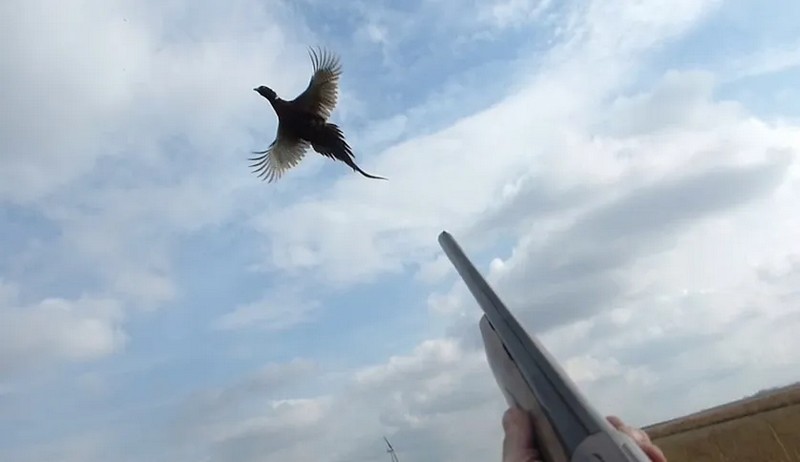 One of the greatest reference works ever written about shotguns is the three volume set by Major Sir Gerald Burrard, The Modern Shotgun. In volume three, Major Burrard talks about the "Vena Contracta" guns of Messrs. Lang. Vena contracta is the point in a fluid stream where the diameter of the stream is the least, and fluid velocity is at its maximum. The principle of the Vena Contracta 12 gauge was to reduce the bore gradually until it became a 20 gauge, resulting in a better-balanced, less weight-forward shotgun, with a slightly reduced overall weight of the gun as well. The Fabarm Tri-Bore barrels finally accomplish what Burrard only dreamed about while avoiding the unsightly, drastic change to 20 gauge.
The 26 inch barrel of my Fabarm L4S Grey Hunter with an extended choke installed weighs 1 lb., 15 ounces. That is a stunning 1-1/2 pounds less than the 24 inch Savage Renegauge barrel.
24 inch Renegauge barrel: 3 lbs. 6 oz.
30 inch B-80 barrel: 2 lbs. 5 oz.
26 inch Remington V3 barrel: 2 lbs., 12 oz.
26 inch Fabarm L4S barrel: 1 lb., 15 oz.
Here are a few 12 gauge production models I've personally tested, most several times, and of course weighed. The Fabarm L4S is lighter than most, by up to a whopping 1-1/4 lbs. lighter, yet noticeably softer-shooting than any of the inertia gun crop.
Browning Gold Superlight FLD Hunter 26 inch walnut, 7 lbs., 2 oz. (disc.)
Browning Silver Hunter Black Lightning 26 inch walnut, 7 lbs., 12 oz. (disc.)
Browning Maxus Stalker 3-1/2 in., 28 inch barrel: 6 lbs. 15 oz. (disc.)
Benelli SBE II, 26 inch camo, 7.25 lbs. (disc.)
Benelli Vinci, MAX-4 Camo, 26 inch: 7 lbs., 1 oz. (disc.)
Beretta A400, non-KO, 28 inch: 6 lbs. 13 oz.
Fabarm L4S Hunter 26 inch walnut, 6-3/4 lbs.
Franchi Affinity 26 inch camo, 7.0 lbs.
Mossberg 930 26 inch walnut, 8.0 lbs.
Retay Masai Mara Satin 28 inch walnut 6 lbs., 14 oz.
Remington V3 26 inch camo, 7-1/4 lbs. (disc.)
Remington V3 26 inch walnut, 7-1/2 lbs. (disc.)
Savage Renegauge 24 inch camo, 7 lbs., 14.6 oz.
Weatherby Element 26 inch camo, 7-1/4 lbs.
Fabarm Tri-Bore barrels accomplish exactly what was sought after by the "Vena Contracta" guns: lighter, better-balanced, less front-heavy, more responsive guns with a slight reduction in total weight as well. In addition, where most shotguns are out of gas with steel loads after "Modified," Tri-Bore barrels allow the use of Fabarm factory 7/10 (Full) and 9/10 (Extra Full) chokes with steel. For the wild pheasant hunter, I've produced 100% 40 yard patterns with a factory Fabarm 5/10 (modified) choke and Winchester Rooster XR loads. So yes, after seven years, I do have a favorite hunting shotgun that is both in production and widely available. Back in 2015, I wrote, "The L4S has a lively, responsive feel that most 12 gauge autoloaders lack. Nothing rattles, no loose forearm syndrome, and it has a very solid, steady feel that the pogo-stick and "springy stock thing" autoloaders sadly lack. Based on trigger quality, barrel quality, choke quality, generously chrome plated action parts, and flawless assembly, the L4S is the most satisfying 12 gauge autoloader I've shot in decades. Add in its dashing good looks and the surprisingly low price, the L4S Initial Hunter easily gets my vote for Shotgun of the Year." In 2015, the L4S Initial Hunter had a sticker price of $1250. Seven years later, of course the MSRP has gone up, to $1475 today, less than the cumulative rate of inflation (it should be at least $1562, based on inflation alone). A 3 inch chambered Maxus II Hunter, for example, is $1729.99 MSRP, making the L4S Initial Hunter an exceedingly good value in 2022 dollars.
Thankfully, a few really good things don't change and easily, merrily embrace the test of time. The Fabarm L4S is one of those really good things.