Google Pixel 6 Android Phone
By Randy Wakeman

The Google Pixel 6 (above, left) has roughly the same footprint as the Google Pixel 3a XL. The Pixel 3a appears bulkier in the image due to its thicker Otterbox case.

According to J.D. Power, the average American spends $127.37 per month on their cell phone... a whopping $1528.44 per year. That is just plain nuts, when you can buy an unlimited plan from Tracfone for $200 per year, and use that $1300 savings on better things, like guns and ammo. Over three years of cellphone life, that's $3900, over five years, $6500. That's a lot of cash to use on an unlocked phone. Right now, you can get an unlocked Motorola G Power for $159.99. Personally, I've been using a Google Pixel 3a XL for the last couple of years. Generally, it has been a solid phone with the glaring exception of a swollen battery that failed just over one year in.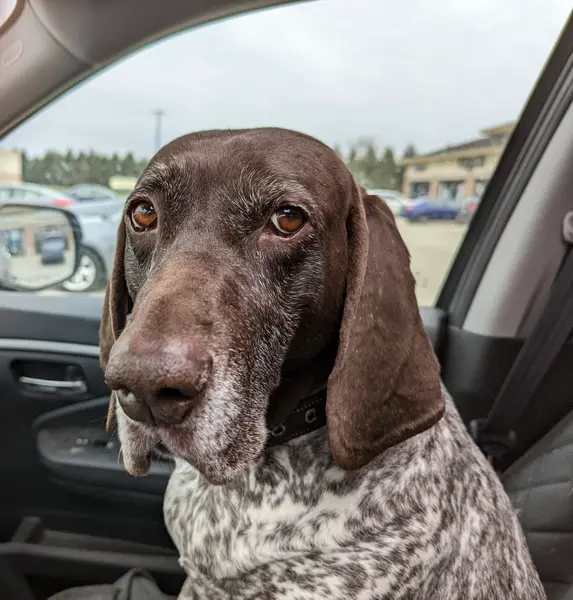 The Google Pixel 6 takes images that are a nice upgrade from the 3a.
The Google Pixel 6 offers roughly the same footprint, with 5G capability, more ram (8GB), more storage (128GB), a better screen (OLED 90 Hz). It adds IP68 water resistance, a better primary camera array, a faster processor (Google Tensor), Gorilla Glass Victus cover glass, wireless charging, battery share, and a somewhat longer life battery (4614 MaH vs. 3700 MaH). At least three years of software updates are included, but Google currently says "Five years of Pixel updates including security updates." The Pixel 6 ships with Android 12 installed.
All of these goodies runs $599 for the unlocked Pixel 6 phone, plus tax, plus seventeen bucks for a Crave case from Amazon. Using WiFi inside the house (MetroNet fiber optic), I get 339 Mbps download and 456 Mbps upload.
With Tracfone's version of 5G, I get 125 Mbps download and 34.5 Mbps upload speeds. That's far better download speed than the averages, but hardly breathtaking and not remotely close to the touted 10X faster speeds. The upload speed, for me, is no improvement at all. For now, at least here in northern Illinois, 5G is no game-changer at all . . . yet, it doesn't stop carriers such as Verizon for popping you another ten bucks a month or so for it.
| | | |
| --- | --- | --- |
| Average 5G download speed | 4G | |
| AT&T | 75.6 | 37.1 Mbps |
| Sprint | 70 Mbps | 32.5 Mbps |
| T-Mobile | 71 Mbps | 36.3 Mbps |
| Verizon | 67.1 Mbps | 53.3 Mbps |
Summary
The Google Pixel 6 has a couple of niggles: no charger is supplied, and the in-screen fingerprint unlock is sluggish compared to the back of the unit approach of the Pixel 3a XL, and other units. The appeal of its 5G capability and 5G in general, is extremely limited at present: call it a small amount of future-proofing, at best.
The faster processor, higher refresh rate screen, IP68 water resistance,wireless charging, and the outstandingly good camera system and software all combine to make the Google Pixel 6 likely the best $600 piece of kit out there. Assuming a three year average lifespan, it is well worth the two hundred dollar per year cost, particularly if camera image quality is important to you.