Henry Long Ranger .223 Lever Action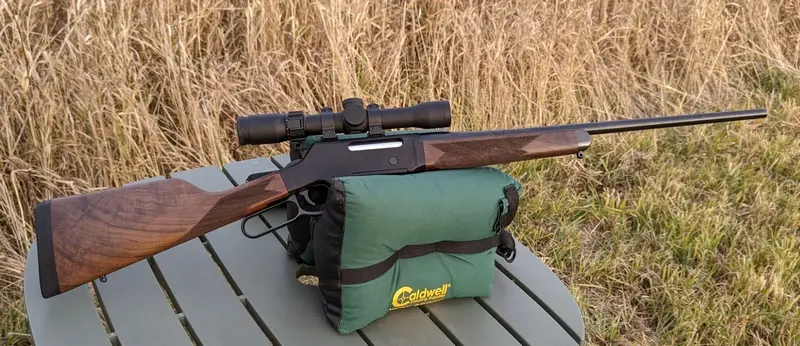 Photo by Randy Wakeman
Henry Repeating Arms is celebrating their 25th anniversary. Since their inception, they have grown into one of the three of four largest long gun manufacturers in the United States, and the largest lever action manufacturer by far. It began with Anthony Imperato's credo, "Made In America, Or Not Made at All."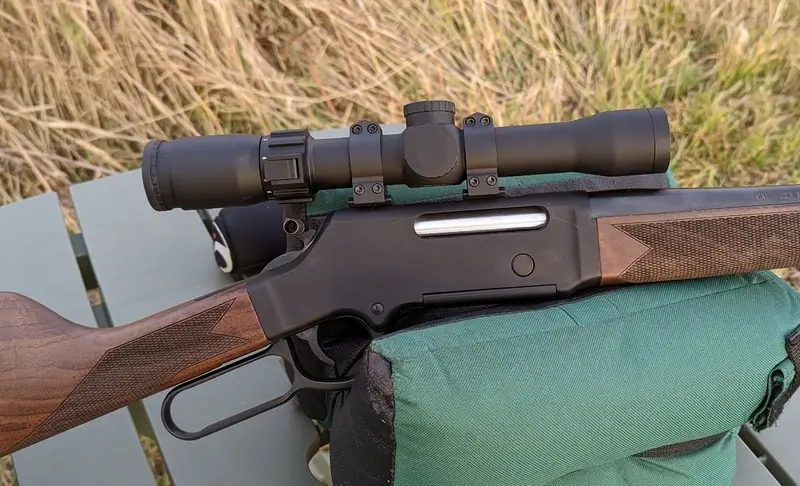 Model Number H014-223
Capacity 5 Rounds
M.S.R. Price $1,195.00
Barrel Length 20"
Overall Length 40.5"
Weight 7 lbs.
Length of Pull 14"
Safety Transfer Bar
Swivel Studs, Hammer Extension and Scope Mount Included, Spare Magazines Available
The trigger on this Henry Long Ranger is absolutely superb, breaking at just under three pounds as supplied. Feeding and ejection is effortless, and the rifle shot MOA right out of the box. As you might imagine, a seven pound rifle with a pound or so of scope added to it means essentially no recoil with a .223. The Henry has a nicely fitted recoil pad as well, though it is hardly needed with this cartridge.
I appreciate the transfer bar safety as opposed to the old "half cock" arrangement. No unsightly cross-bolt safety is needed, much less required. This same rifle is also available in .243, .308, and 6.5 Creedmoor with iron sights, or not, as you wish. I selected the .223 as a general purpose coyote rig. As with other Henry lever guns tested by Jim Clary, Chuck Hawks and others, the walnut is a big standout: a noticeable cut above most any other standard grade rifles on the market. Attractive walnut on a standard rifle is getting very hard to find; I'm glad that Henry is bucking this unfortunate trend.
For those who appreciate clean lines and good looks in a lever action, this Henry richly delivers. Considering the very attractive walnut, clean checkering, flush magazine, excellent trigger, and smooth action: there isn't anything not to like. As with all Henry product, Anthony Imperato, CEO and Founder of Henry Repeating Arms, personally guarantees your satisfaction.
Note: Six reviews of the Long Ranger with full shooting results and a Rifle Review Summary can be found on the Product Reviews index page.