Leatherman Skeletool
By Jack Seeling and Chuck Hawks
Illustration courtesy of Leatherman Tool Co.
Leatherman tools have been made in Portland, Oregon for 25 years. The Leatherman legend began in 1975 during a trip in Europe and the Middle East, when Tim Leatherman and his wife found his Boy Scout pocketknife inadequate to deal with rental car breakdowns and leaky hotel plumbing. Upon his arrival home, Tim started to work on his brainchild, a folding multi-tool, assisted by his machinist brother-in-law. In 1976, the first steel prototype of a Leatherman multi-tool was created. Jump ahead to 1983 and the first Leatherman commercial multi-tool, the Pocket Survival Tool (PST), hit the market. Ten years later (1993), Leatherman has expanded dramatically, is operating from their own factory built on their own land and selling over one million tools a year.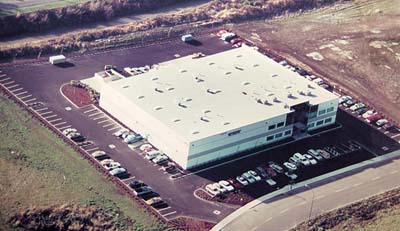 Photo courtesy of Leatherman Tool Co.
Several of those Leatherman PST tools were sold to us. We keep them in our home, motorcycle, sailboat, tackle box, and hunting kit. Jack habitually wears a Leatherman tool on his belt. Over the years, Leatherman has introduced a wide range of multi-tools, ranging from the 1.8 ounce Micra (10 tools in one!) to the 12.5 ounce Surge (18 tools in one).
The subject of this review is the newest (as of this moment) full-size Leatherman pocket tool, the five-ounce Skeletool. It packs the key Leatherman multi-tool features into its four-inch length and is made with a skeletonized handle to reduce weight. This tool features stainless steel construction with pliers, wire/hard wire cutter, 420HC stainless steel knife blade, bit driver (complete with reversible #1 plus #2 Phillips and 3/16" plus 1/4" flat blade bits), carabiner/bottle opener and a removable pocket clip. (Note diagram at top of article.)
The 2.5" knife blade locks into place when open and can be accessed without unfolding the Skeletool. Once the tool is unfolded, you will find a snap-in screwdriver bit in the butt of one handle, ready for use; the replacement bit is stored in the handle opposite the knife blade and is slid out of the handle when needed. The carabiner/bottle opener forms the end of the other handle. Like previous Leatherman tools, unfolding the tool brings the pliers and wire cutters into position for use. The hard wire cutter is a notch in the jaws of the wire cutter and should be used for cutting things like fishhooks.
Like every Leatherman product that we have used or examined, the Skeletool is precisely made of top quality materials and does exactly what it is advertised to do. All functions work correctly. The knife blade is sharp and easily kept that way with a whetstone. The only maintenance required is periodic cleaning of the tool and lightly oiling the pivots with something along the lines of 3-in-1 Oil.
What more can we say? Leatherman multi-tools are the original and the best. If you need a simple, full-size, lightweight multi-tool, buy this product.