Mossberg SA-410 Turkey Shotgun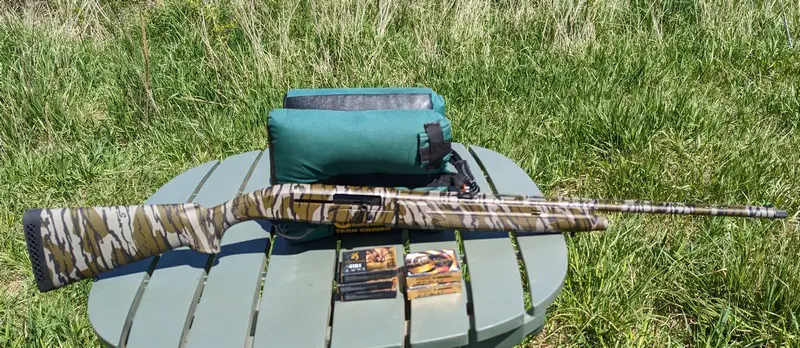 Photo by Randy Wakeman.
Mossberg has done a very good job importing and presenting the Armsan line of gas-operated semi-auto sub-gauge shotguns. The tested example SA-410 weighs 5 lbs. 14 ounces. As is the case with the SA-20 and SA-28 models, the .410 has a heavy trigger: certainly heavier than I would tolerate in a turkey gun. Dave at Precision Sports in Oshkosh can rectify that situation for you: https://www.thefirearmsspecialists.com/contact .
Taking a turkey with a .410 is a fairly recent fad, coinciding with the skyrocketing popularity of tungsten super-shot high density shot which makes it practical. This is a trend that will likely last for decades, although no turkey would object to being taken with a 20 gauge. A common .410 TSS load is 13/16 oz. of #9 shot at 1100 fps.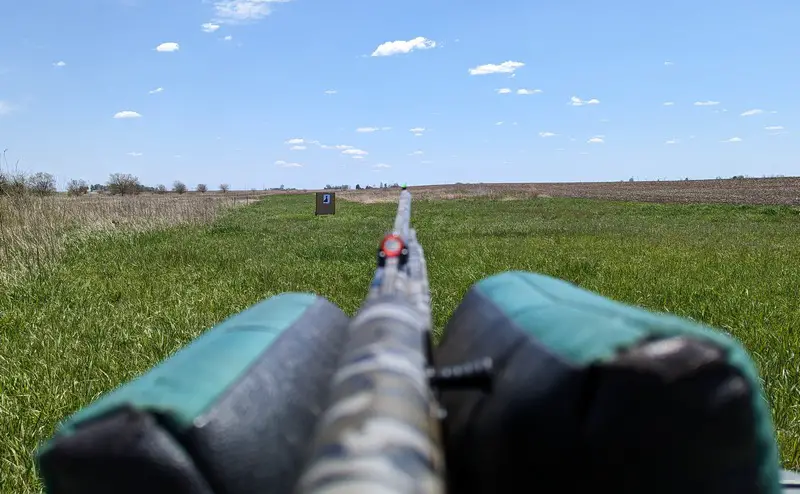 The SA-410 has an appealing ghost ring sight array along with an included Picatinny rail if you wish to add an optic. The Browning loads I tried shot extremely low and to the left with this gun out of the box, however Federal PTSS149F 9 loads were right on the money horizontally, but still low. As you can imagine, recoil is close to non-existent with these loads through the gas-operated SA-410, which also has a vented recoil pad. The SA-410 has reliable ejection and feeding, which is more than I can say for some .410 semi-autos and pumps which tend to be fussy.
The main appeal .410 turkey shotguns is the low recoil along with invariable sprinkling of "Hey, I did it with a .410!" To be blunt, there is nothing a .410 bore can do that a 20 gauge cannot do better, so this route is not for me. However, the current popularity of .410 turkey guns is clear, and this Mossberg is a good choice if you don't mind trigger work and adding an optic.