Orvis Unleashes the High Quality Affordable O/U for 2022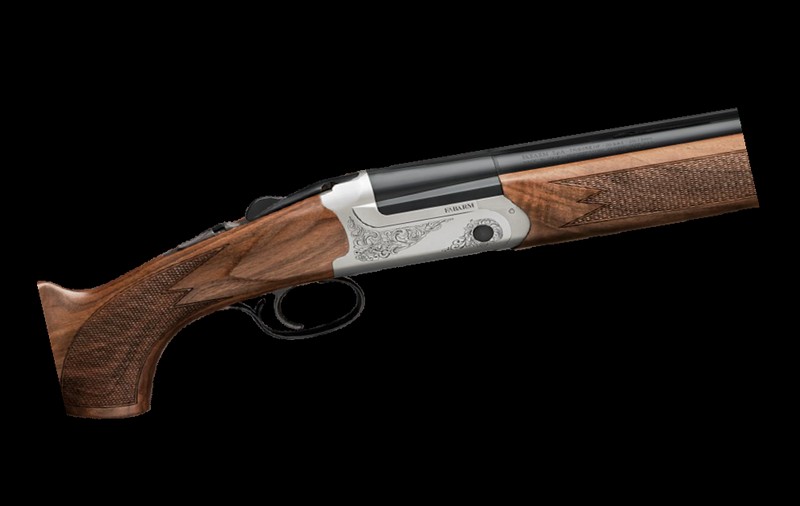 The Orvis Exclusive 2022 Fabarm Elos B2.
Many folks would like an extremely high quality vertical double hunting shotgun, but just aren't in the mood to shell out $4000, $5000, or more this year. International Man of Mystery (and Orvis Gun Department Manager) Greg Carpiniello has answered that call with an affordable trim level of one of my favorite O/U platforms, dubbed the Orvis Exclusive Fabarm Elos B2. My understanding is that they will be shipping in late October or thereabouts. This Fabarm B2 is being made available in 12 gauge, 20 gauge, and 28 gauge with left handed stock options available for the 12 and 20 gauges. Notably, these shotguns come with the best guarantee on the planet: "100% Satisfaction or Your Money Back."
These 28 inch barreled shotguns give up nothing in build quality or performance to some of the lavishly engraved, extra-premium walnut models. You can expect excellent triggers, excellent barrel regulation, light and lively Tri-Bore barrels proofed to 1630 BAR, and the ability to use factory chokes well past "Modified" with steel shot. Both the 7/10 and 9/10 (full and extra-full) choke tubes are steel shot rated. Like all Fabarm product, the Orvis B2 is 100% Made in Italy. You can expect the same balance, handling, and swing from this Fabarm B2 as from the Orvis Elos D2. The things, from what I'm told, that you don't get are the gold inlays, additional engraving, Orvis branding, and high-grade wood. Other than cosmetics, it is the identical shotgun along with an added bonus, at least for me: no auto-reset safety.
With increased raw material costs, transportation costs, and inflation pressures, there are scant few ways to hold the line on prices without affecting the quality of the gun. In importing these Orvis exclusive B2's, it is merely a return to the old-fashioned standard grade shotgun of years gone by, losing only the luxury grade wood, gold inlays, and additional engraving. The fundamental quality, functionality, and durability remains.

At the time of this writing, this is what I believe the basic specifications to be. For any further detail, you'll need to contact Greg at Orvis directly, [email protected] .
Specifications
Gauge: 20 (12 and 28 gauges also available)

Chamber: 3 in. (12 and 20 gauge)

Barrel Length: 28 in.

Barrel Material: Chromium steel

Barrel Finish: Blue

Internal Barrel Finish: Chrome plated chambers and bores

Center Rib: Solid

Choke System: Nickel plated, flush fitting choke tubes with matching wrench

Action Material: Forged steel

Action Finish: Nickel plating

Internal Finish: Cleanly machined, blued

Top Lever: Blued

Safety: manual; blued top tang slider

Trigger & Trigger Guard Material: Steel

Trigger Guard Finish: Blued

Trigger Type: Inertia, single selective

Trigger Pull: 3.75 pounds

Ejectors: Automatic

Stock and Fore-end: Walnut

Stock Design: Pistol grip

Length of pull: 14.5 in.

Finish: Hand rubbed oil

Recoil Pad: Standard rubber pad

Forearm Latch: Push latch, blued finish

Forearm Iron: Blued finish

2022 Price: $2399.00
When they become available, I plan on reviewing one in twenty gauge. Like many people, I tend to squander more money on food and shelter this year than I'd like. The Orvis Exclusive Elos B2 is set to prove that you can fly first class, without taking out a second mortgage. The timing for this level of shotgun couldn't be better, for not only can you look good out in the field, but with reasonable care, so can your kids and grand-kids using the very same shotgun.
Call Greg at Orvis, (802) 362-2580, before they are all spoken for. Again, Orvis offers what no one else does; "100% Satisfaction or Your Money Back."