The Best $1000 or Less Hunting Shotguns for 2023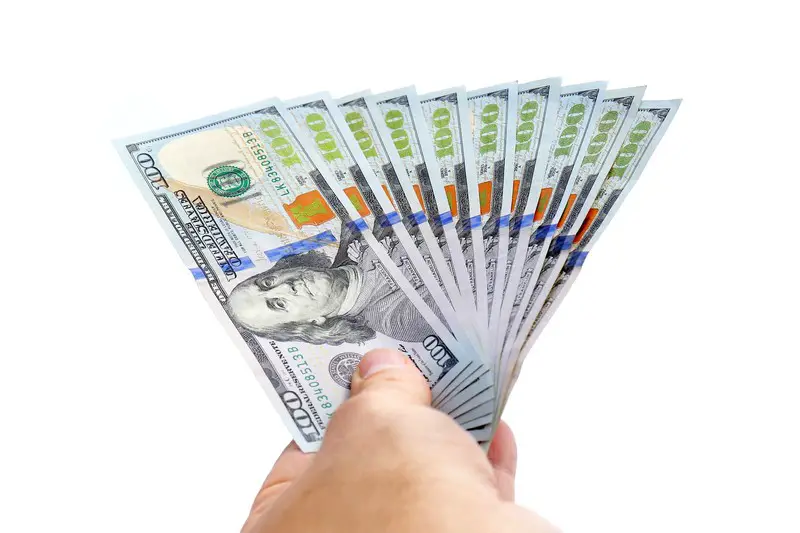 One thousand dollars in 2023 doesn't go nearly as far as it did just a few years back. The average new vehicle purchase is hitting over $50,000 plus tax, title, license, plates, and doc fees. One thousand dollars for a new shotgun is less than 2% of what most people are paying for a new vehicle. With reasonable care, your shotgun will last you many times longer. In 2017, six years ago, I rated sub-$1000 12 gauge inertia guns: https://www.chuckhawks.com/sub-1000_inertia_shotguns.html . Times have changed, for Benelli no longer qualifies, and Retay USA has ridiculously raised their prices to the stratosphere without improving their product.
Guns & Shooting Online has no relationship with Bud's Gun Shop, however I'm using their current pricing for the sake of consistency, as listed below. You'll note that two gas-operated guns made this 'bang for the buck" list along with two Civolani short recoil shotguns.

Franchi Affinity 3 Realtree Max-5 12 Gauge Shotgun $949
As mentioned before, The Franchi Affinity is essentially the Stoeger version of the inertia action, with the mainspring under the forearm, around the magazine tube, not in the butt stock. Made at the Benelli facility in Urbino, the newest Franchi Affinity 3 has a larger charging handle, slightly larger loading port and a bigger bolt release than the original Affinity. Why this minor change is called a redesign is anyone's guess, but the several Affinity models I've tested have been solid performers.
The Affinity 3 still retains the strangely cut TSA pad that is not particularly good and can be a real headache to attempt to replace. It takes the common and popular Beretta Mobil-chokes.
The Affinity is a good gun and if they would get rid of the TSA pad, it would have far more appeal. Still, for a Beretta Holding inertia gun, it is the best value currently available.
Winchester SX4 Hybrid Hunter 3.5" Mossy Oak Shadow Grass 28" 12 Gauge Shotgun $956.49
Assembled in Portugal, the Winchester SX4 is the softest-shooting shotgun of the bunch, using the Activ Valve gas system. It comes in a very large set of configurations, including left hand eject models. I find that the 3 inch models are a bit more reliable and I personally have zero want or need for a 3-1/2 chambered gun, but it is available if you want it. It is the affordable Herstal Group offering with a broad enough product offering to please most anyone.
Left-handed shooters will find the SX4 the best game in town under $1000, as will recoil-sensitive shooters.
Impala Plus Field Break Up Country 26" 12 Gauge Shotgun $416.99
This Bruno Civolani inspired kinematic action shotgun is full of innovations by Istanbul Silah, with a whopping 33 models to choose from. All Impala Plus models share the same action, which is a work of art: easily best $500 3 inch 12 gauge out there, and as far as I'm concerned, the best sub-$1000 12 gauge on the planet. I'm personally not a raised comb fan for wingshooting. For optics, it makes sense.
The Impala Plus walnut / Cerakote I have has a 14-1/2 inch length of pull. Synthetic stocked models are more like 14-1/4 inch, however 1/4 inch spacers are readily available if not supplied. The snap-on fiber optic sleeve comes with some models: it snaps on over a more traditional gold bead. Your choice.
Some synthetic models have very nice overmolding, all done in-house by Istanbul Silah. The barrels take standard Invector Plus choke tubes. The factory supplied "Full" choke is rated for steel. Barrel lengths range from 24 inches all the way to 32 inches. Again, your choice.

The receivers are drilled and tapped for the common Winchester SXP bases. The charging bolt handle is instantly removable by giving it a 90 degree turn. The bolt has six locking lugs, very fast unlocking / locking and higher strength with the additional contact area as opposed to the old two lug bolts. The recoil pad is quite good, as is the well-sized cross-bolt safety. The Impala Plus does away with the old barrel extension approach in favor of hardened steel rails added inside the alloy receiver. My 26 inch Cerakote / walnut is 6 lbs., 13 oz. Synthetic stocked versions are a bit lighter. Exact weight changes in concert with barrel length.
Tristar Arms Viper G2 Walnut 26" 12 Gauge Shotgun $533.99
Yes, the name plastered on the gun sounds like a cheap Chinese AM radio, but the shotgun is actually made by Armsan in Turkey. Some Viper G2 models come with spectacularly figured walnut. The latest Viper G2 Bronze Pro suffers from the wacky recoil pad syndrome, but the regular Viper G2 models do not. The Armsan triggers are notoriously heavy, so a trigger job is really a must. I use Dave at https://www.thefirearmsspecialists.com/contact who can vastly improve the factory trigger.
The conventional gas-operated action of the Armsan is well-known. Many of the Viper G2 models use the same basic action for 16 gauge, 20 gauge, 28 gauge, and .410 bore as well. It may take a bit of fiddling, but the Viper G2 models are a very strong value for those who want an affordable gas-operated autoloader.
Summary
The way a gun fits you and shoulders for you is a factor that cannot be underestimated: that is for you to determine. All four of these shotguns are extremely good sub-$1000 values. If soft-shooting is a primary factor for you, or you want a left-hand eject, or a bit of both the SX4 is quite worthy of your consideration. If you want a very, very low maintenance shotgun, an Impala Plus with Cerakote is the very easy choice.